To add comments and notes to the loaded drawing there is a special mode Redline. In this mode the main drawing is presented as a bottom layer and is not edited. At the same time all the notes overlay the drawing. For convenience work with notes file can be presented in the following way: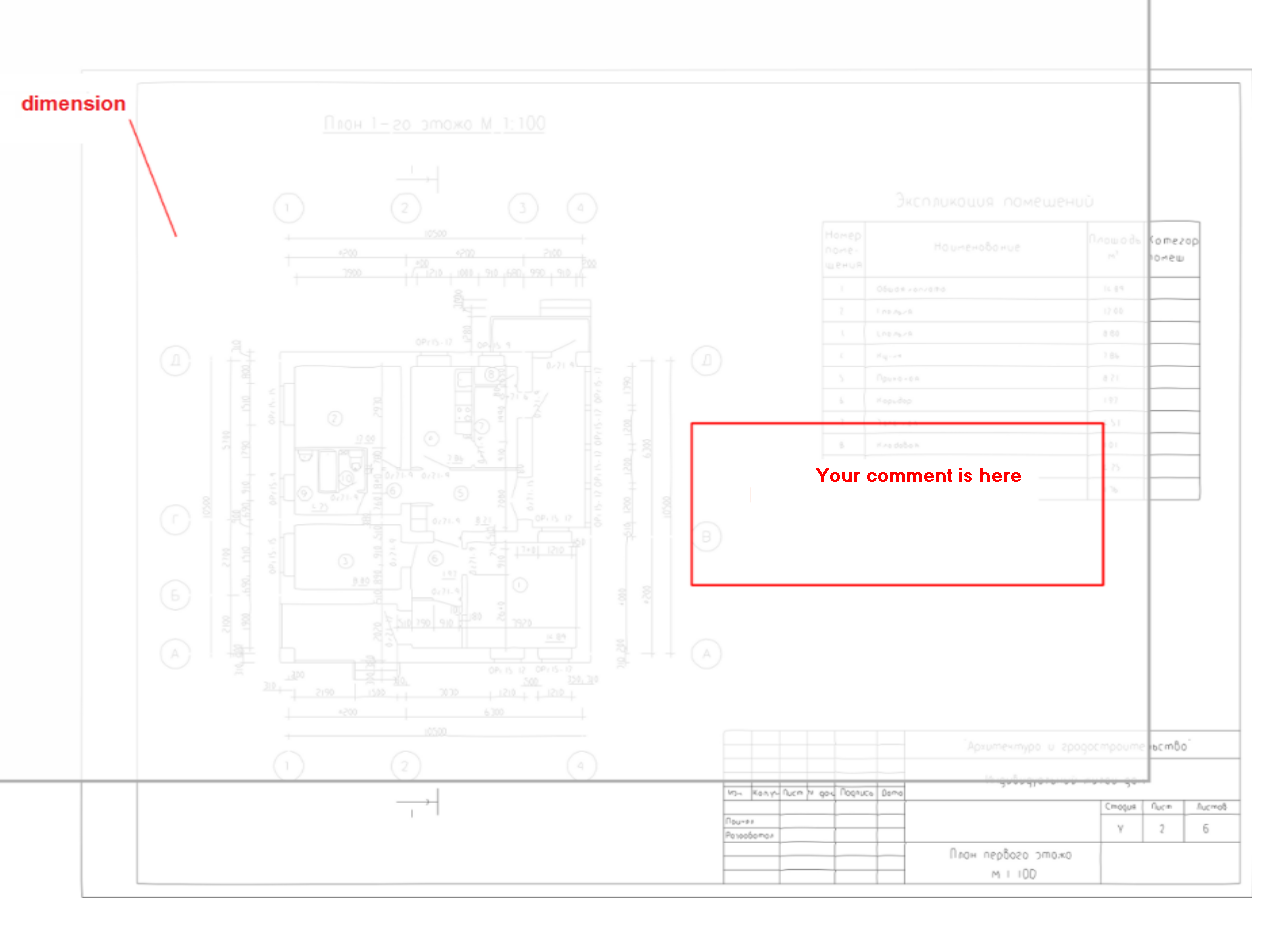 All the editor instruments can be used to add commentaries. Comments are saved to a separate file and on default are loaded automatically after opening of the drawing. One main file can have a lot of comment files.
How to create a new Redline file?
To add comments to the opened file the user should switch to the mode Redline. To implement it it is needed to select the necessary mode from the list of modes in the top right corner of the program window: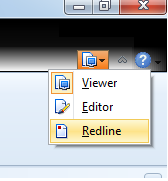 A red frame will appear around the working area. It shows that the mode of Redline file editing is on in the program. It is impossible to change objects in the bottom layer file. If the red frame hasn't appeared, go to the tab Advanced and select the command New Redline.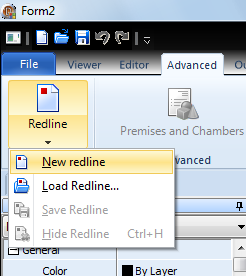 To save the Redline file go to the tab Advanced and select the command Save Redline in the drop-down list Redline.
Go to CADEditorX