CADEditorX enables the user to convert one file or a group of files into another format. The user should create a list of files for conversion, specify settings and press Start. Any file of the supported format can be selected as an input file. Depending on the specified export format the corresponding settings group is activated in the section "Converter settings". Specified settings and list of files for conversion can be saved for further use.
More details about group of files conversion in the section Batch.
How to convert several files into PDF?
Carry out conversion of two DWG and one DXF into PDF. In the tab Output select the command Batch. In the opened dialog box "Batch" press the button Add file(s) and select files for conversion. Select PDF as the output format.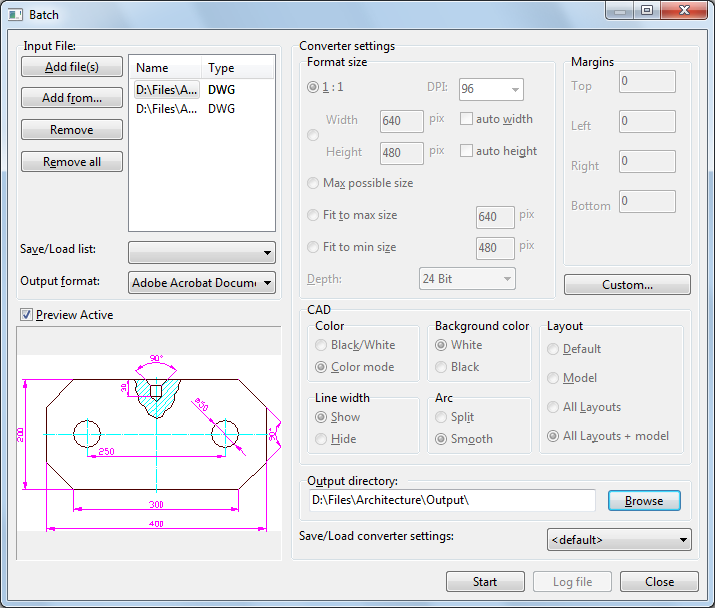 Image 7. Dialog box Batch
Settings for conversion into PDF are set in a separate window which opens after the button [Custom] is pressed. In the opened window set the Black/White color palette and set layout size in accordance with the specified layout settings as input files have DXF and DWG extension.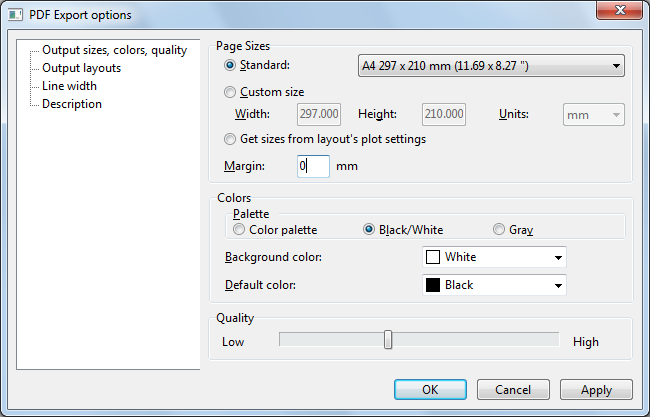 Image 8. Dialog box PDF Export options
At the end of conversion the report that can be saved will be shown.
Go to CADEditorX